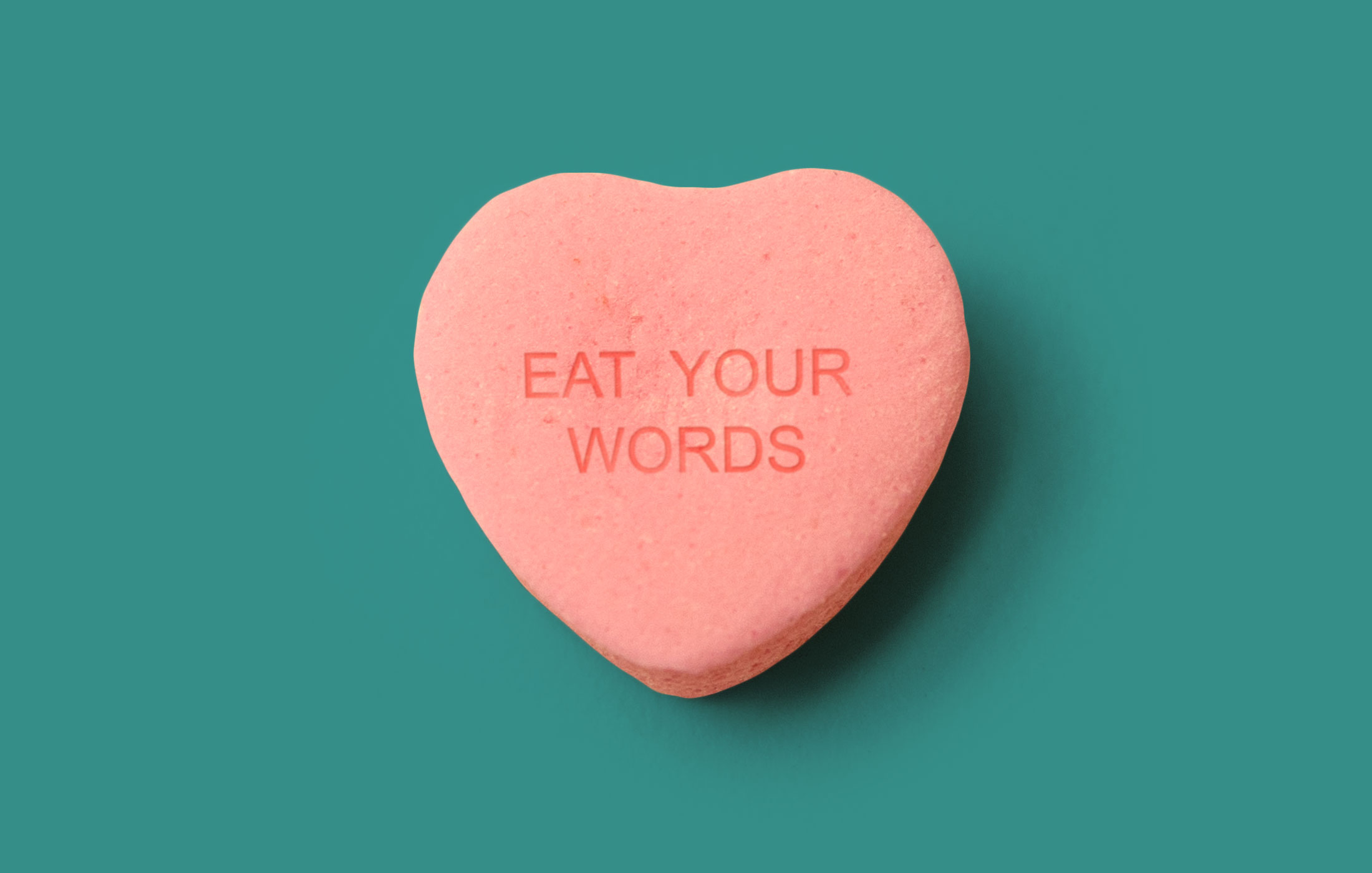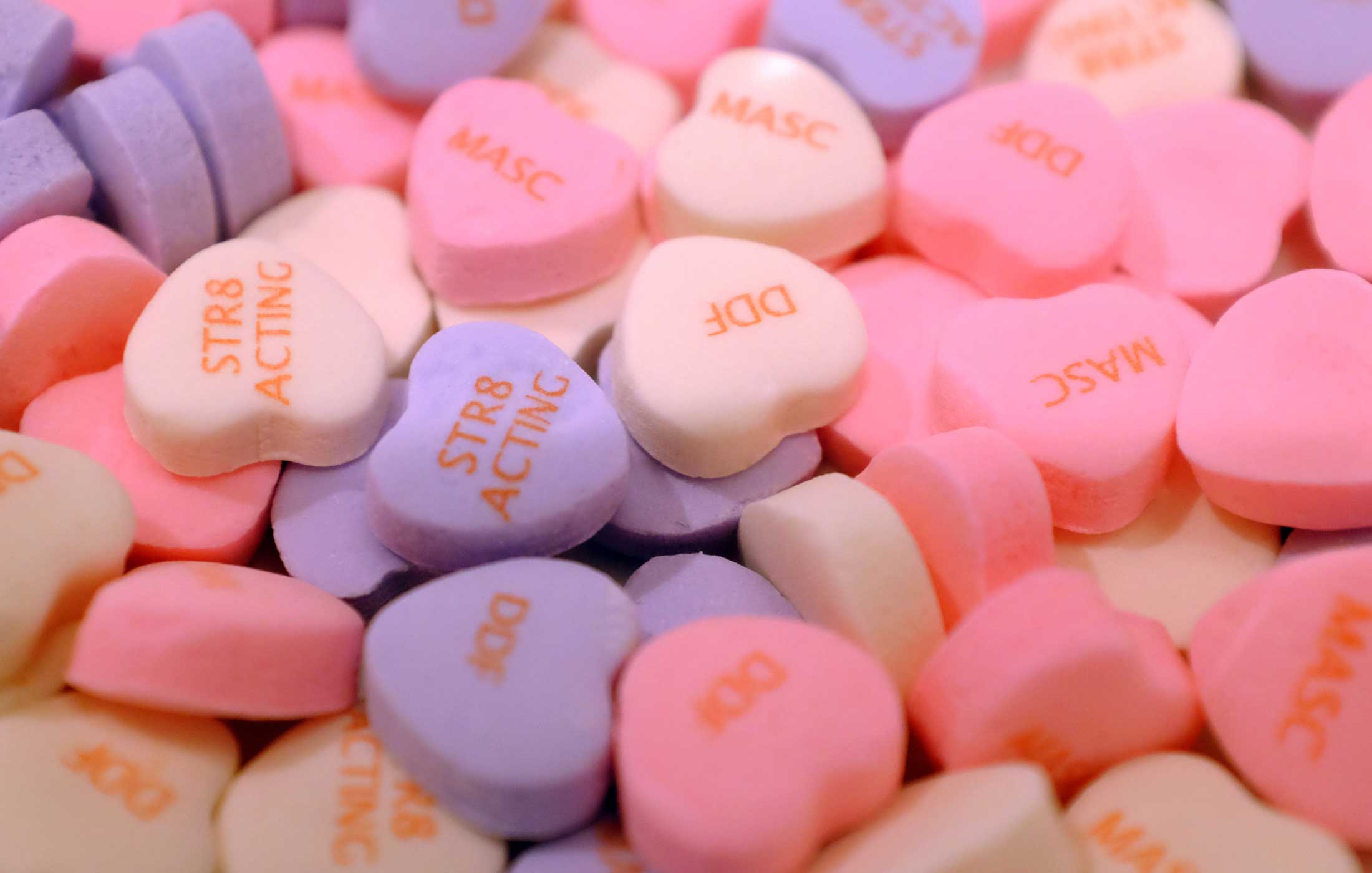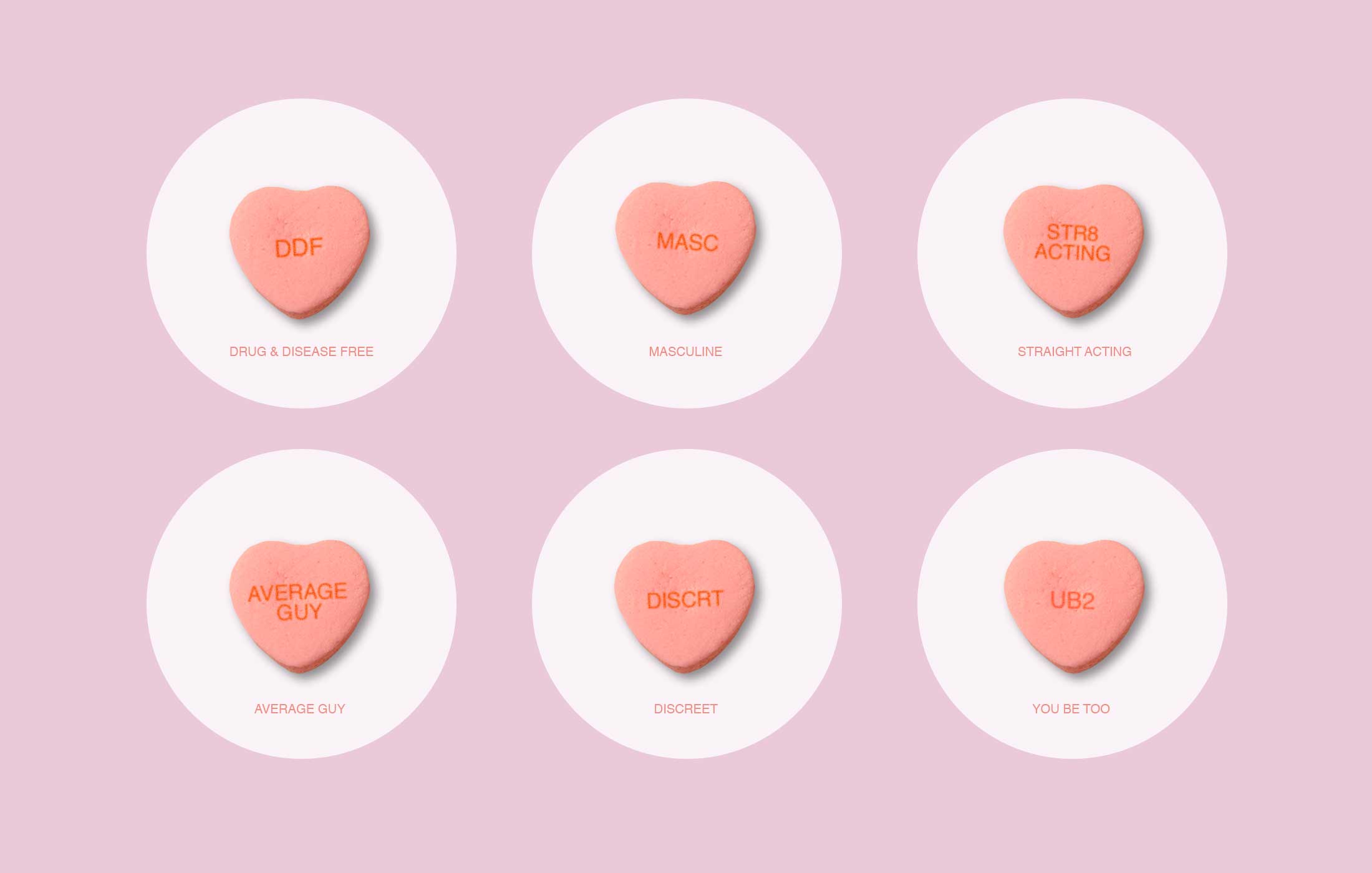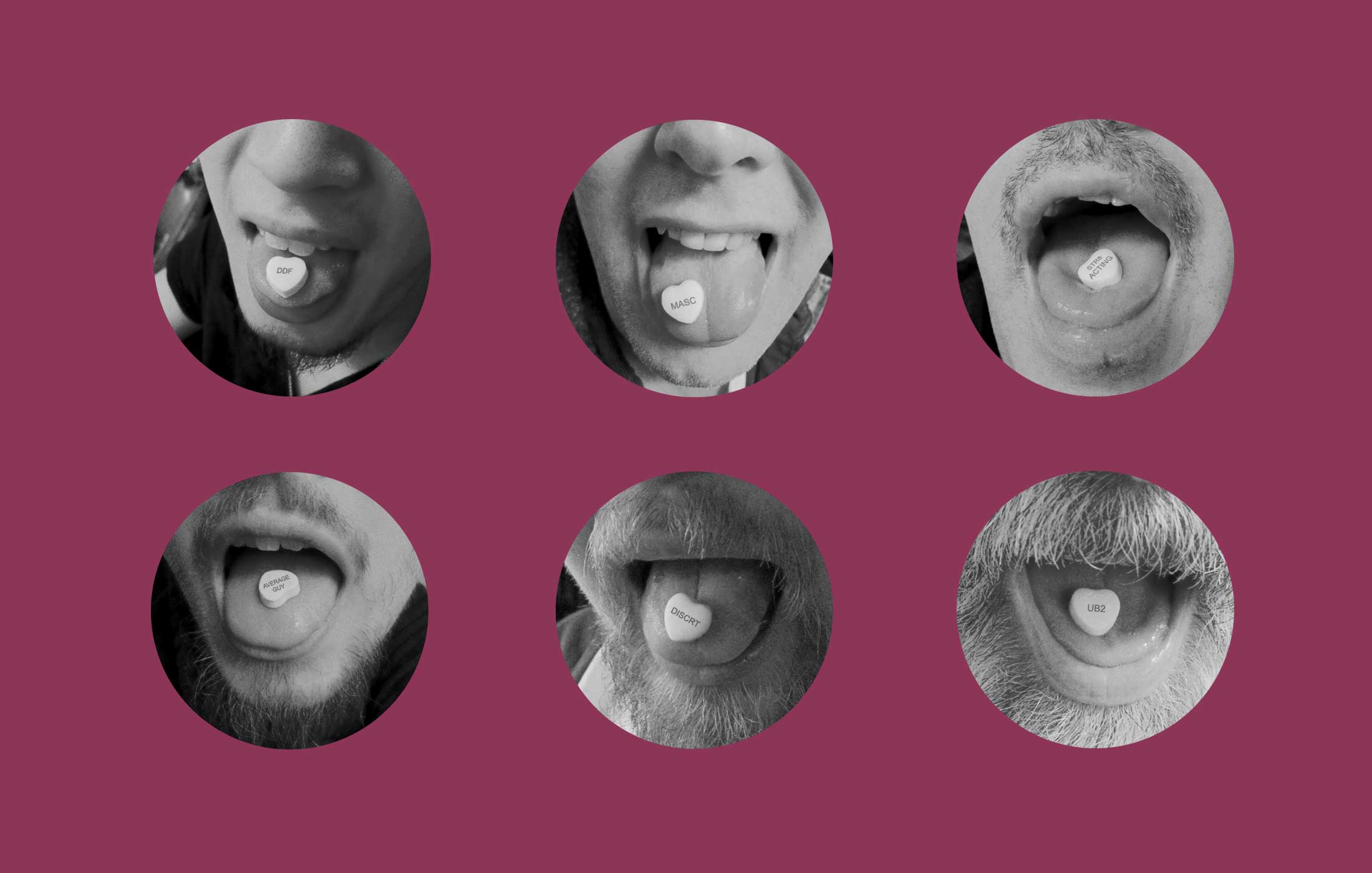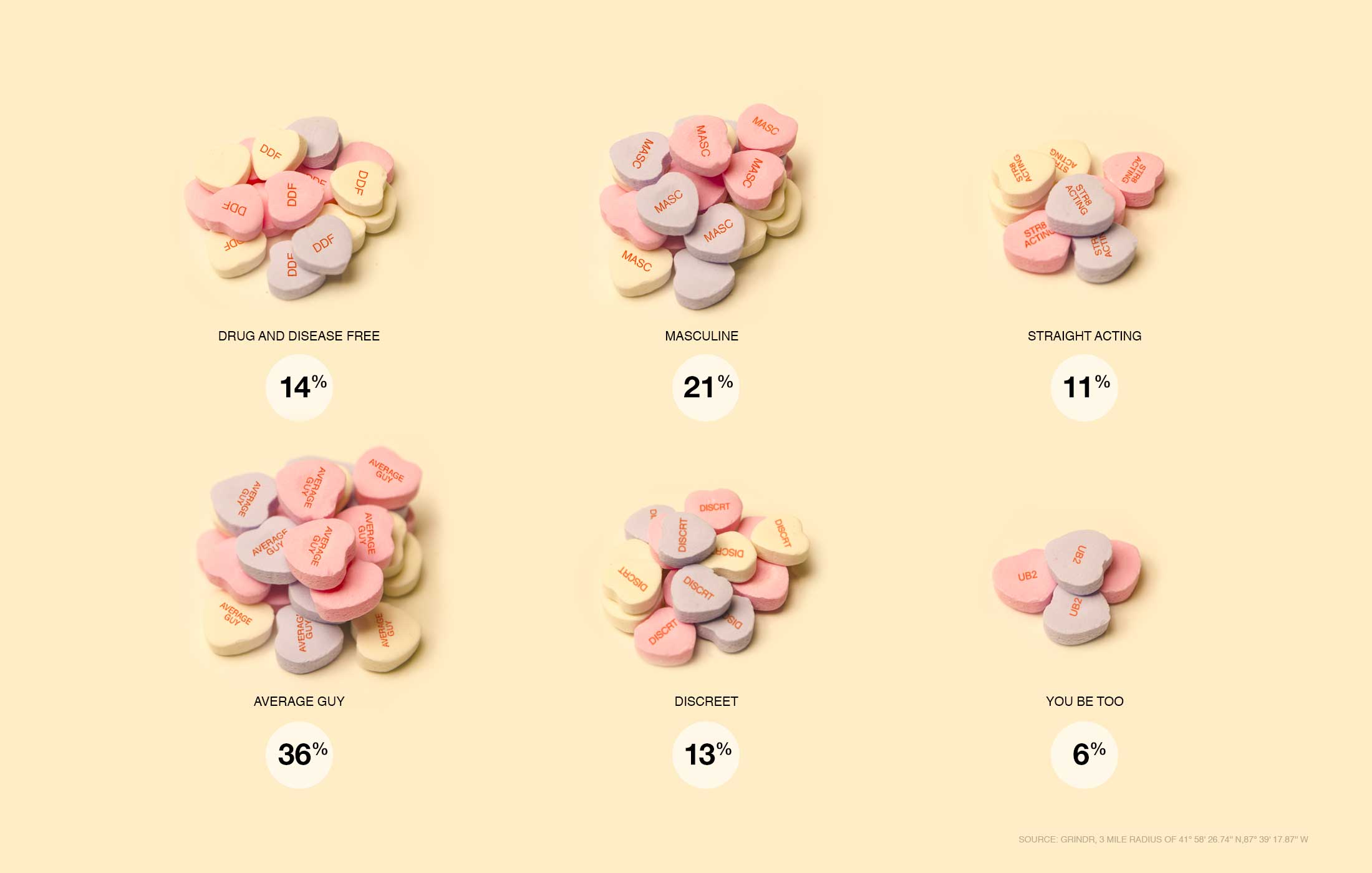 We manufactured candy hearts with six commonly used descriptors seen in gay dating apps. These were given away to Chicago bar patrons, asking each to eat the phrase they have used to describe themselves as we took their photo. The frequency of the phrases used was then recorded and displayed using the candy. In collaboration with Robert M. Kerr.
About
Studiobema is a Chicago-based arts collaborative led by Michal Janicki. We create graphic design, photography, and film for ourselves and select clients. Get in touch via email at
studiobema@gmail.com
© Copyright .